Pocono Business Referral Exchange
Creating business opportunities by introducing fellow members to clients, customers, family and friends who can use their products and services.
Access Office Technologies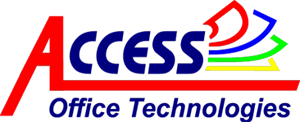 Business Category: Business Technology
Contact Information
Primary Contact Person:
Jim Becker
Preferred Phone Number:
(570) 421-0648
Fax Number:
(570) 424-7361
Email:
Email Access Office Technologies
Website:
Visit Website
1192 W Main St, Stroudsburg, PA 18360, USA
Connect with Access Office Technologies
Our MISSION is: "To provide the highest quality service and support, while maintaining a flexible, economical means in order for our customers to gain full advantage of current technology, whether for their home, office, business or organization."
We believe that supporting our customers, providing assistance in solving any problems and addressing any needs or concerns they may have, is what sets us above our competition. Our commitment to our customers is to always keep their best interests in mind when proposing solutions and making recommendations.
We at Access provide our customers with peace-of-mind to know that we are available to diagnose, repair and keep you up and running as necessary to function in today's business environment.
We are "YOUR local source for the TECHNOLOGY in your OFFICE"
We were founded in 1979 as "The Typewriter Works" by a local entrpreneur who saw the need for quality service of business equipment. In the early 80's, the office machine business took on a new perspective as electronics became more advanced. Typewriters gave way to word processors, adding machines became calculators and facsimile machines revolutionized the business process and forever changed normal business timelines. Quickly, personal computers appeared and soon reached a price level which made them available to large and small businesses who wanted to increase productivity. Business technology continues to evolve and Access Office Technologies continues to maintain a high level of expertise and offer current up-to-date solutions.
Products & Services
Access provides Service and Support for the following products and Manufacturers:
Business Laptop, Notebook and Desktop Computers (HP)
Systems Networking/Wireless Networking (Microsoft, Cisco and Open-Mesh)
Multi-function Products (Copy, Print, Scan & Fax – Kyocera, Brother and HP
Security (Symantec and Trend Micro)
Cash Registers (Samsung)
Business Telephone Systems (Fonality)
Cloud-based Applications and Software (Microsoft Server, Office 365, Exchange Intermedia)
Virtual Servers (Microsoft)
Document Management Products (M-files)
Web Design, Development, and Marketing (Mediastead)