Pocono Business Referral Exchange
Creating business opportunities by introducing fellow members to clients, customers, family and friends who can use their products and services.
Century 21 Keim – Realtor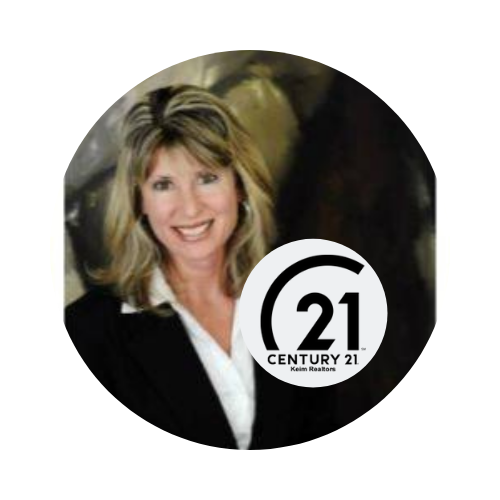 Business Category: Residential and Commercial Real Estate
Contact Information
Primary Contact Person:
Jane Wachter
Preferred Phone Number:
(570) 460-6449
Mailing Address:
196 Washington Street, East Stroudsburg, PA 18301
Email:
Email Century 21 Keim – Realtor
Website:
Visit Website
Connect with Century 21 Keim – Realtor
I serve all of Monroe, Pike and Wayne Counties. I am a full time, consistant Award Winning agent with over 18 years in the Real Estate industry. Born and raised in the Poconos makes me a great resource for all buyers and sellers.
Why buy a home in the Poconos?
The Pocono Mountains, Monroe County is a growing by leaps and bounds annually. Despite this great expansion the Pocono Mountains continues to maintain a real sense of identity, community and purpose. Home to galleries, museums, universities, resorts, and much more, the Pocono Mountains has something to offer everyone.
Monroe County is served by four public school districts, each with its own elected school board. Several private schools also are available. Institutions of higher education are located both in Monroe County and in the nearby Lehigh Valley and Scranton/Wilkes-Barre areas.
From luxurious resorts to family-oriented attractions, Monroe County offers something for everyone. A popular four-seasons vacation destination nestled in the Northeastern corner of Pennsylvania's Pocono Mountains, Monroe County is dotted with sparkling lakes and streams and surrounded by gentle mountains. It's a haven for outdoor enthusiasts at any time of year as well as families and individuals looking for a tranquil retreat from hectic city life.
Residents of the Pocono Mountains area believe that a strong cultural atmosphere is vital to the quality of life in their community. Through a variety of offerings in Monroe County and surrounding areas, residents and visitors can enjoy and participate in an active and growing arts and cultural environment.
Products & Services
As a selling agent, my clients rely on my service and expertise to facilitate the sale of their prized property, maximize the return on their investment, and do so in the fastest timeframe possible.
As a Buyers Agent, I help my client navigate the process of buying a new home – from showing properties, negotiating the best deal, understanding home inspections all the way to the closing table.