Pocono Business Referral Exchange
Creating business opportunities by introducing fellow members to clients, customers, family and friends who can use their products and services.
Metro Public Adjustment Inc.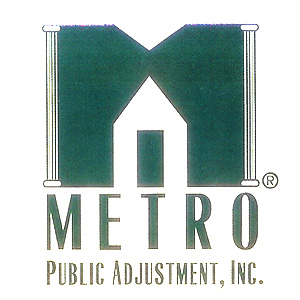 Business Category: Public Insurance Adjuster
Contact Information
Primary Contact Person:
Bernard Pasquale
Preferred Phone Number:
(570) 994-6951
Fax Number:
(570) 894-8674
Email:
Email Metro Public Adjustment Inc.
18 South 9th Street, Stroudsburg, PA, USA
Connect with Metro Public Adjustment Inc.
We help home and business owners when they have damage to their property. Through professional representation we make sure their insurance company treats them fairly and more importantly pays them fairly.
Products & Services
THINGS WE DO FOR THE POLICYHOLDER
THE POLICY IS INTENDED TO BRING THE PROPERTY TO PRE-LOSS CONDITION
OUR FIRM HAS THE EXPERIENCE AND THE EXPERTISE TO:
Evaluate coverage
Document the loss
Ensure policy conditions are met
Prepare a damage estimate
Present the claim properly schedule appointments, handle telephone calls, write letters,and obtain experts as needed to support the claim.