Pocono Business Referral Exchange
Creating business opportunities by introducing fellow members to clients, customers, family and friends who can use their products and services.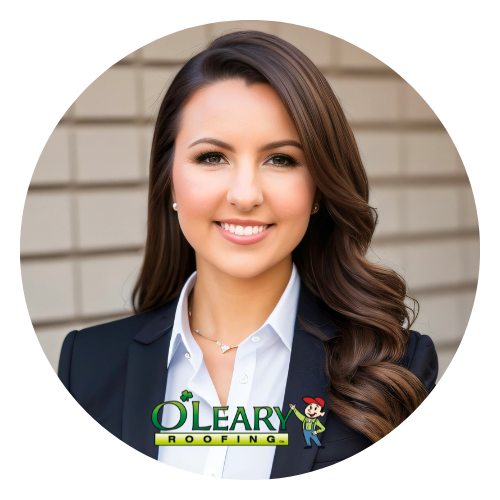 Business Category: Roofing Contractor
Contact Information
Primary Contact Person:
Ashley Hernandez
Preferred Phone Number:
5709946004
Email:
Email O'Leary Roofing
Website:
Visit Website
102 Tanite Rd, Stroudsburg, PA 18360, USA
Connect with O'Leary Roofing
Roofing Professionals Proudly Serving Homeowners in Northeastern Pennsylvania and Northwestern New Jersey
When you partner with O'Leary Roofing, you can rest easy knowing we complete every roofing project with flawless workmanship and unmatched customer service. And since 1984, our family-owned and -operated business has become the premier roofing company in northeastern Pennsylvania and northwestern New Jersey.
Our reputation is due in part to our impressive team having the experience needed to skillfully install various types of roofing systems, such as asphalt shingles, metal roofing, and low-slope roofing. And with a range of roofing systems available, you can easily find one that matches the architecture of your home and your personal taste.
Roof Replacement Expertise and Dedication to Customer Service
What's more, we are a roofing company that always puts the homeowner first and wants you to feel confident in your investment. Therefore, all of our roofing projects are completed with high-quality materials that are sourced from industry-leading manufacturers. This ensures your home will be equipped with a new roofing system that is both durable and attractive.
And due to our unwavering attention to detail on every roofing project. We have also earned GAF® Master Elite® status. This is a designation held by about 2% of roofing companies throughout the country.
To learn more about the roofing systems we install and the services we offer to homeowners in northeastern Pennsylvania and northwestern New Jersey, contact O'Leary Roofing today. We have a long list of satisfied customers, and we look forward to showing you why.
Products & Services
O'Leary Roofing has been providing comprehensive roof replacement and repair services to homeowners