Pocono Business Referral Exchange
Creating business opportunities by introducing fellow members to clients, customers, family and friends who can use their products and services.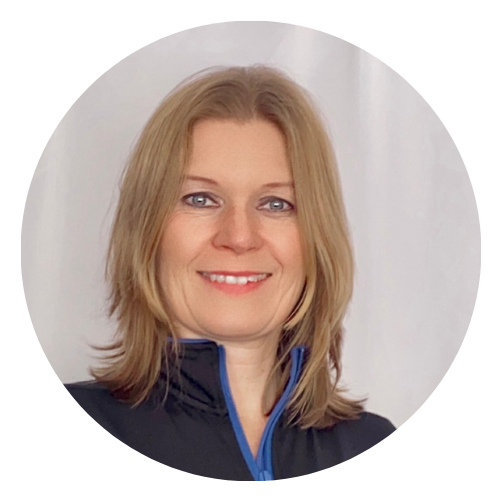 Business Category: Fitness & Personal Training, Nutrition and Dietetics
Contact Information
Primary Contact Person:
Mirella
Preferred Phone Number:
5706644777
Email:
Email Stay Fit Be Strong
Website:
Visit Website
Connect with Stay Fit Be Strong
Hi, my name is Mirella. I am a fitness business owner of Stay Fit Be Strong in PA. My story has began in Poland where I was born and raised. Even though, I was always physically active I've never really learned how to eat in a healthy way. My battle with weight began in high school. I have tried many different diets just to find myself getting a constant weight-cycling effect. When I moved to the US it was a cultural shock for me. I was not used to being surrounded everywhere with high-calories, high-sugar foods. My weight was sorring up. One day, I have realized I was significantly overweight. Something has clicked in my head. I was constantly tired, I felt heavy and unhappy. This is when I decided to change my whole lifestyle. I did start to exercise and put myself on a low-calorie diet. I lost 50 pounds in a relatively short period of time. Still, I did not quite know how to stay on track with a healthy nutrition plan. Going fast forward, I became mom of two beautiful kids and my goal was to raise them as healthy as possible. I wanted to teach them healthy lifestyle from an early childhood. First, I have learned how to cook. Next, I slowly educated myself about all the aspects of a healthy lifestyle. Being a stay at home mom, I haven't have too much time for my own workouts so I joined my kids' activities – we did together gymnastics and karate. That was not only a great way to stay active but the best time that allowed me to bond with my kids. Just when I thought I had my nutrition and exercising routine under control, I became a single mom. Going from full time mom to working basically around the clock, threw different challenges my way. Many times, I had no time and energy to cook. I had to learn how to plan and ask for help. I had to also learn how to cope with my stress. Due to work and kids' activities, I spent numerous hours in the car. I had to learn how to accommodate this change into my healthy routine.
For me today, a healthy lifestyle is not just about working out. It's also about eating healthy, nutritious meals, staying positive, and learning how to manage stress. Our life is constantly changing and we have constantly adopt to it.
I love to help my clients understand that there is always a story behind a weight problems – taking care of others and abandoning yourself, hiding unhappy emotions, stress overload – are just few examples. By looking in the mirror and seeing a beautiful, awesome woman, the door to transformation of a body open up. If you have someone who keeps you accountable, the transformation gets much easier and more successful.  Please reach out to me if you feel I could be of any help on your road to a healthy lifestyle.
Products & Services
I help busy women on their journey to regain healthy lifestyle.
My goal is to help you re-imagine your life. With extensive experience in Personal Training, Nutrition Coaching, as well as Behavior Change Coaching and a vast history of client success, my individualized positive approach will help you attain your goals.
Professionalism and Experience
As a professionally trained Personal Trainer (through National Academy of Sports Medicine) and experienced Nutrition Coach and Behavior Change Specialist, I have the tools and understanding to help you to create the life you imagine and get a renewed sense of self.  
Taking the Steps
Committing to a healthier lifestyle is just that – a commitment, and it's a big one that will take a lot a dedication.  My commitment is to provide you with accountability, understanding and support.