Pocono Business Referral Exchange
Creating business opportunities by introducing fellow members to clients, customers, family and friends who can use their products and services.
Vacasa Real Estate – Vacation Rental Management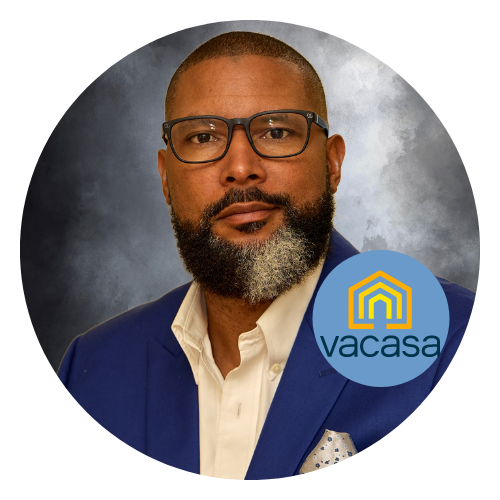 Business Category: Residential and Commercial Real Estate, Vacation Property Management
Contact Information
Primary Contact Person:
Ricardo Garcia
Preferred Phone Number:
5707304774
Email:
Email Vacasa Real Estate – Vacation Rental Management
Website:
Visit Website
2104 Camelback Drive, Tannersville, PA, USA
Connect with Vacasa Real Estate – Vacation Rental Management
Who we are – Vacasa unlocks the possibilities of how we enjoy vacation homes. We take care of managing our homeowners' vacation houses so they can actually enjoy their free time (and their home when they want to). And our guests book vacations with peace of mind, knowing they're going to find exactly what they're looking for without any surprises.
With industry-leading technology, we help people invest smarter—from where to buy a property, to which amenities will earn five-star reviews. It all works together to maximize revenue for our homeowners.
At Vacasa, our people are leading the charge. With our professional, local caretaking teams in every market we manage, central support staff, and 24/7 customer service, we'll be there every step of the way.
We believe the best vacations are in strong local communities. We strive to foster positive social impact and institute long-lasting change. Learn more about our social responsibility initiatives.
Products & Services
Your trusted vacation rental management partner
Never take a guest's late-night phone call again—our Customer Experience team has it covered.
Stay connected with a digital revenue dashboard, booking notifications, and more (plus our homeowner app, coming soon).
Our local pros constantly look out for your home, keeping it safe, stocked, and sparkling clean.
We make your home shine with an eye-catching listing, and market it to millions using Vacasa-exclusive tools.
Buy a vacation home
Get custom vacation rental income projections
Benefit from national and local vacation rental industry expertise
Leverage our vacation rental interior design services
Join our real estate agent network
Leverage custom vacation rental income projections
Consult with our experts to maximize vacation rental ROI
Gain access to verified vacation rental buyers and sellers
Partner with leading vacation rental experts
Reach our active vacation rental investor and buyer network
Get professional rental listing photos and 3D home tours